Whitney Wolfe Herd has become a groundbreaking figure in the tech world, making headlines as the youngest female CEO to take a company public on the Nasdaq. Having co-founded the Bumble dating app in 2014, Wolfe Herd has since crafted a vision for the groundbreaking app that seeks to 'empower women to make the first move'.
This article explores Wolfe Herd's early life, motivations and vision in more detail.
Early career
Whitney Wolfe Herd had early aspirations of being an entrepreneur, but her career took an unexpected turn by way of working in the tech industry. At 22, she began working at Hatch Labs, a startup incubator in New York City. There, she met and worked with other entrepreneurial minds and caught the attention of Hatch's COO, Sean Rad. From there, her career path took off as she helped found Tinder in 2012, one of the most widely popular dating sites.
Whitney served as Vice President of Marketing and PR at Tinder for two years until a sexual harassment lawsuit lead her to leave the company. This challenge ironically enough would inspire her to form Bumble. After that, Whitney decided to start something on her terms, empowering young women to shape their relationships on their terms and make their presence known in the tech world.
With this ambition in mind, Bumble was born just two years after Whitney left Tinder – aiming to optimize relationships while creating a positive environment where all voices should be heard equally.
Founding Bumble
Whitney Wolfe Herd is an American entrepreneur, founder, and Chief Executive Officer (CEO) of Bumble, a female-first dating app. She created the app in 2014 as an alternative to traditional dating apps, aiming to prioritize meaningful connections over hookups and subsequent harassment. The app also includes networking, friendship, and business channels for users.
Founding Bumble: Whitney Wolfe Herd founded Bumble in December 2014. She had previously co-founded Tinder, another popular dating app, but left the company after experiencing sexism and sexual harassment within the organization. After she departed from Tinder, Wolfe Herd sought to build a community of empowered women by creating a platform where they could express themselves while safely navigating their social lives—without sacrificing their beliefs or identities.
With this goal in mind, she developed Bumble—a safe space where women make the first move and can initiate conversations without being harassed. In addition to empowering women who use the platform as daters or networkers, Bumble's leadership team members also commit to providing active mentorship and leadership development to underrepresented employees in tech industries such as African American women.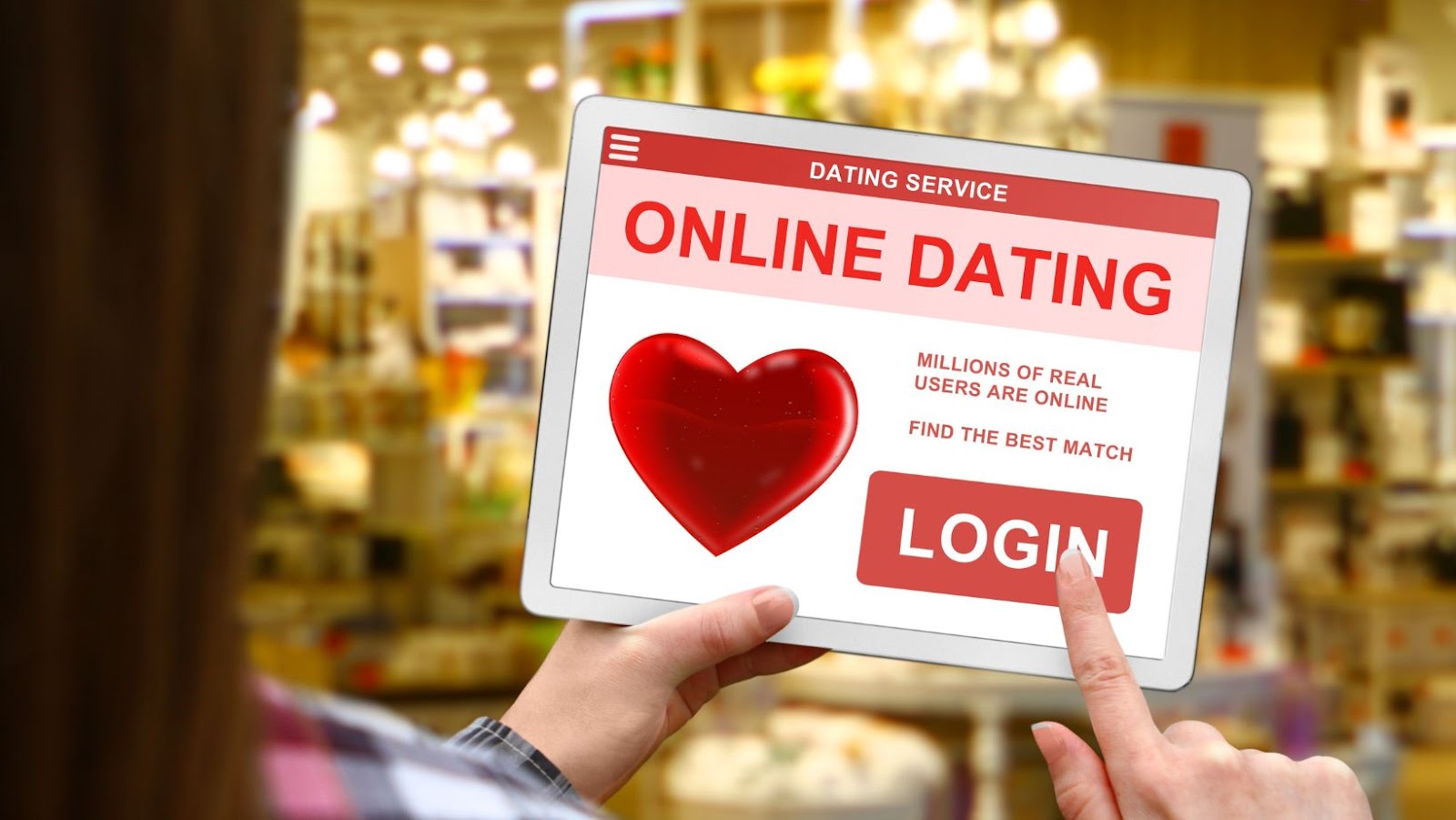 Bumble's Rise to Success
Whitney Wolfe Herd is a trailblazer for women in the business world, having made history on the Nasdaq in 2019 as the youngest female CEO to take a company public. Her success story started with Bumble, the now widely popular dating app she co-founded in 2014. In the past seven years, Bumble has become one of the most successful companies in the business world and Whitney Wolfe Herd has been the integral part of this success.
Let's look at her story and her vision for Bumble that led to its success.
Business model
Bumble's business model has helped the brand become one of the most successful dating apps in the world. Whitney Wolfe Herd designed the platform to keep women in control. For example, women must initiate conversations on Bumble, and men cannot upload pictures of themselves without approval. The platform also offers more specialized modes, such as Bumble BFF and Bumble Bizz, for networking and socializing.
The company also heavily invests in its brand image positioning itself just as much as a lifestyle company as a dating one. With their colorful branding, scholarships, events and takeovers they are constantly engaging with their consumers beyond providing them a service or product to buy. These activities, on top of having created strong global partnerships with tech companies worldwide, have been key to growing their user base at an exponential rate over such short period.
With this combination of disrupting traditional gender dynamics combined with a unique combination of targeted marketing activities and global partnerships they have been able to go from 0 to 100 million users worldwide in less than 5 years since its launch -and it continues growing from strength to strength each year!
Market share
Whitney Wolfe Herd's vision for Bumble has seen the influential digital app expand rapidly and pave a new way forward in the rapidly-evolving dating landscape. In just a few short years, Bumble has come to dominate the market and become one of the most popular apps available.
Bumble boasts 60 million users globally and its users tend to spend an average of 600 minutes in the app per month. In addition, almost 2 billion messages are estimated to be sent through Bumble monthly, with over 500 million impressions generated by the app's sponsored content. Bumble is currently present in over 150 countries and is seeing record levels of growth across multiple regions worldwide.
Regarding market share, Bumble ranks as one of the top three apps in North America and Europe, with further growth opportunities being explored within these markets. In addition, significant growth potential exists in other regions such as South America and Asia-Pacific.
There have been promising developments in recent months including several popular local spin-offs such as Mexico's Baja Chat or India's Swavesti. With their focused efforts on empowering women on dating platforms across cultures and nations, it seems certain that more success stories lie ahead for Whitney Wolfe's Herd's vision of Bumble.
Making history on Nasdaq
In February 2021, Bumble became the first female-founded company to go public on Nasdaq. At the IPO, Bumble had a reference price of $43 and began trading with an opening price of $76. However, the explosive demand from traders sent the stock to close the day at $69. While this was certainly a milestone for women in tech, it wasn't just an achievement for Whitney Wolfe Herd—it was a success story that showed that innovative products and a strong vision can make a huge splash on Wall Street.
Buckle up—things have been moving quickly since then! In just over a month since its debut, shares of Bumble have skyrocketed more than 500%. After opening at $76 per share on its first day of trading in February 2021, Bumble closed at an all-time high price of $387.90 per share on March 24th — valuing the company at more than 12 billion dollars and making Herd one of the youngest self-made billionaires in the world at 31 years old.
The Wall Street success story is certainly well-deserved for Whitney Wolfe Herd after creating such an amazing platform for real connections between people who are seeking meaningful relationships during this digital age we live in today. From her mission to level the playing field between men and women on dating apps to her leadership role in encouraging women to be ambitious and paving their paths, Wolfe Herd has been pushing boundaries left and right with Bumble's astronomical success being only one part of this powerful woman's legacy so far!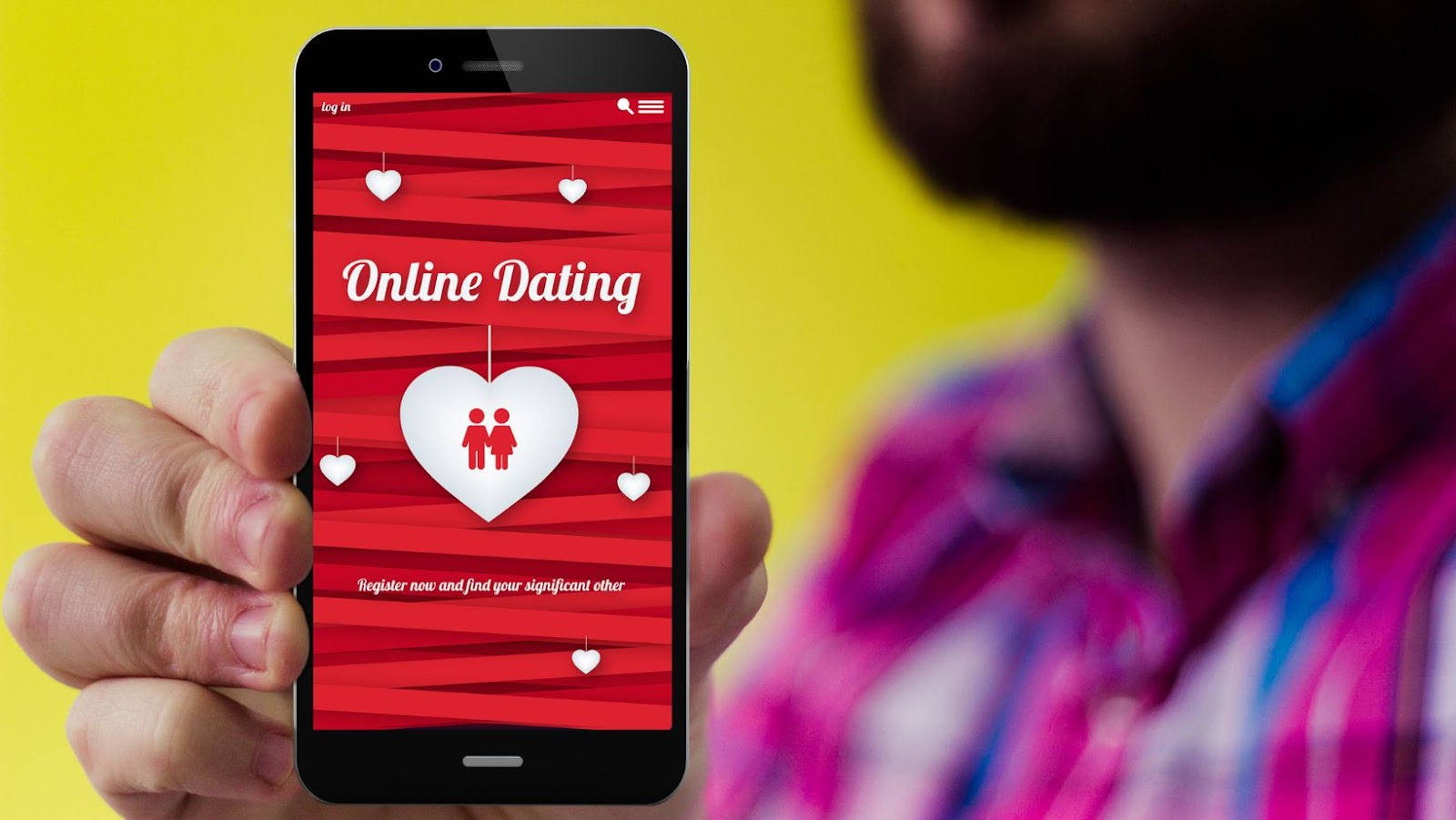 Bumble's Whitney Wolfe Herd on making Nasdaq history and breaking barriers for women CEOs
Whitney Wolfe Herd, the founder of Bumble, made history in December 2020 by becoming the youngest self-made female billionaire to take a company public. Her achievement of taking Bumble public has been hailed as a significant step forward in women's success in the male-dominated world of finance and business.
But what is Whitney Wolfe Herd's vision for Bumble? Let's look into that.
Breaking barriers for women CEOs
Since founding the dating app Bumble in 2014 for women to make the first move, Whitney Wolfe Herd has become a fierce advocate for women's rights in business. As a young female CEO, she has consistently championed the idea that breaking through barriers to success requires breaking a few rules. As one of the only self-made female billionaires, she is determined to continue her mission of providing career resources and opportunities to women worldwide.
In 2018, Wolfe Herd expanded her mission beyond Bumble and launched BumbleBizz – a platform where working professionals can make connections, foster meaningful relationships and advance their careers. BumbleBizz aims to empower gender equality in the workplace by providing a safe place for all users regardless of gender identity or sexual orientation.
Beyond career advice and job opportunities, it provides a community to exchange ideas with peers and discuss topics such as discrimination or sexism within an organization. Additionally, it includes networks with alumni associations from different companies, allowing users to maintain professional relationships long after graduation or after transitioning jobs. BumbleBizz also provides access to an online community of mentors so ambitious women can connect with other professionals for additional support in their respective fields.
Empowering women
Whitney Wolfe Herd's Vision for Bumble aims to empower women and create a platform where meaningful relationships can be formed. The app is designed mainly for heterosexual dating, and it puts the power in the hands of the women by giving them the ability to make the first move. This binds with her passion for female empowerment and breaking down outdated gender roles.
From its inception, Bumble has championed safety, respect, and inclusion in their platform by providing a safe space for users to connect. To further this commitment, they implemented additional safety measures such as blocking yearbook photos deemed inappropriate or pornographic. Additionally, they have put an image policy in place to ensure that all profile images remain appropriate and within community guidelines so that all users feel comfortable talking to someone new on Bumble. All forms of digital abuse are prevented through an anti-bullying policy and dedicated team of moderators who review every user account before being released into the community.
Furthermore, Whitney Wolfe Herd's Vision for Bumble is built on helping people find meaningful relationships by creating equal opportunities regardless of gender. Beyond being a popular dating app choice among millenials, they also offer other messaging options such as "Bff" which allows users to find platonic friendships without having to meet up with anyone physically; "Biz" which allows users to network and make business connections; and "Chappy" which brings together two members who identify as gay, bi or queer – all these offerings help strengthen their mission statement of empowering individuals in every corner of life.
Besides investing forwardly into their product offerings she also invests her own time into charity events related to economic equality, especially for female entrepreneurs dealing with fundraising ideas or projects they believe will uplift those within their communities.
Creating a safe and inclusive environment
Whitney Wolfe Herd, the founder and CEO of Bumble, is passionate about creating a safe and inclusive environment for people of all backgrounds on her dating app. When Wolfe Herd launched Bumble in 2014, it was one of the first dating apps that gave women the power to initiate conversations with male matches. This shifted the traditional gender roles in dating, allowing females to be more empowered and independent in their relationship journey.
Wolfe Herd's commitment to diversity and equality has been reflected throughout all aspects of the Bumble app experience. From its "kindness is key" slogan to its in-app photo moderation tools, Bumble has worked tirelessly to create a platform that fosters meaningful connections between users from different backgrounds. With this mission at heart, she believes that everyone can appreciate one another without their differences getting in the way.
In addition to providing users with an inclusive online atmosphere, Wolfe Herd actively involves herself with various organizations that empower women's rights and safety in technology. She has partnered with organizations such as Girls Who Code, RAINN (Rape Abuse & Incest National Network), and Women Who Tech, among many others to support their objectives.
Furthermore, she supports female entrepreneurs through her company's initiatives such as The Hive – a global network of coworking spaces available exclusively for women entrepreneurs.
At its core, Wolfe Herd's vision for Bumble remains true to its mission: connecting people from all walks of life with similar values. Building an authentic community is essential for keeping the app free from harassment or unwanted behaviors on app platforms. Through equal representation of genders across Bumbles marketing campaigns and her public advocating for meaningful connections through respect – Whitney Wolfe Herds vision is staying true 'Kindness is Key".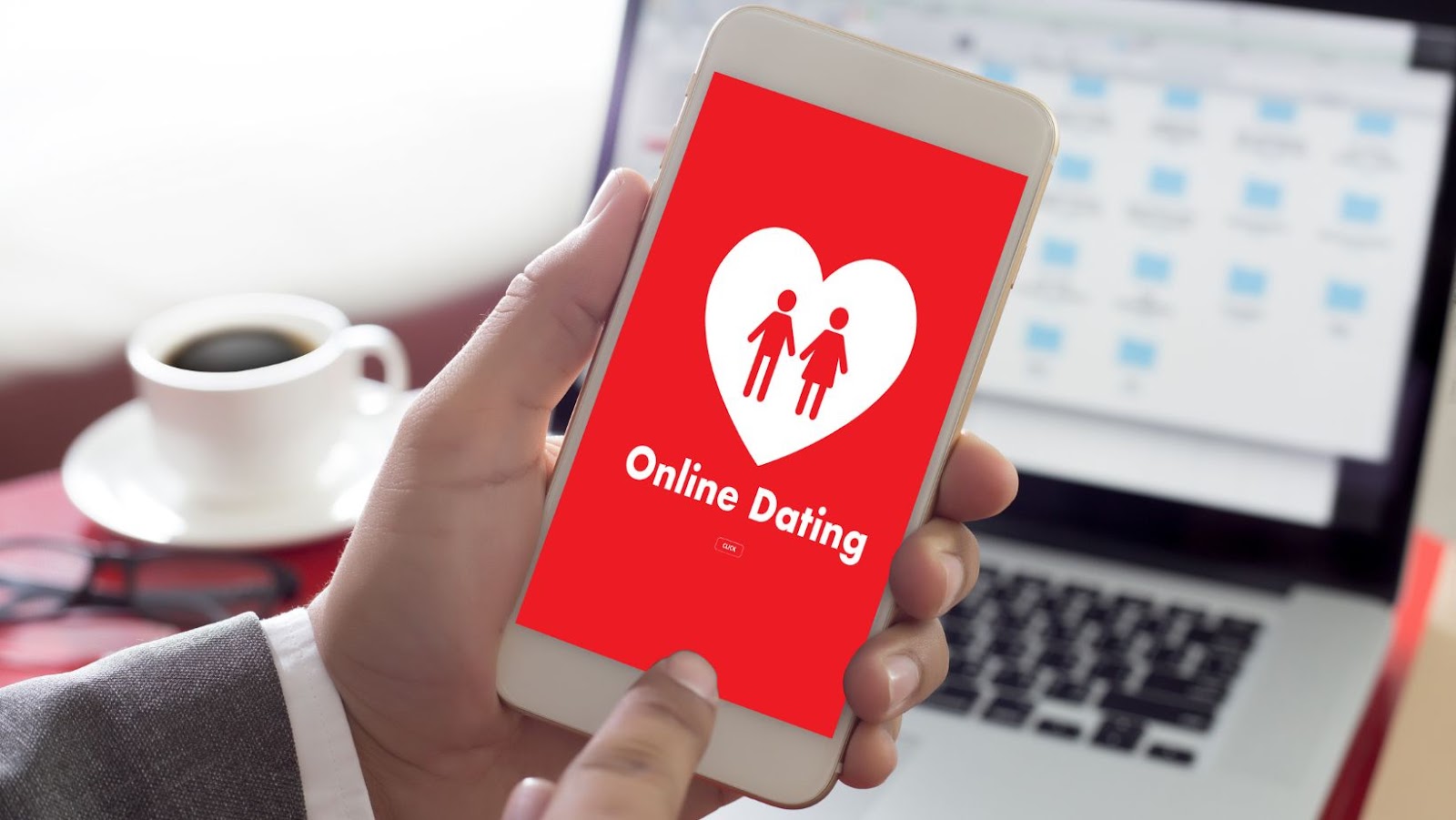 Impact of Bumble
In March 2021, Whitney Wolfe Herd's Bumble made history as the first female-founded and female-led unicorn to go public on the Nasdaq stock exchange. By doing so, she broke barriers and showed the world that female-led companies can be as successful as male-led companies.
This section will highlight Whitney Wolfe Herd's impact on Bumble and her vision for the company.
Changing the dating industry
Whitney Wolfe Herd's vision for Bumble was to revolutionize the dating industry by putting women in control. Bumble is a dating app that only allows women to initiate conversations with their matches, providing a safe and secure platform for them to explore their options. This starkly contrasts other popular dating apps, which gave men total control when messaging potential dates first.
Wolfe Herd saw this as an inherently unfair system that disadvantaged women, so she sought to change it with her app.
Since launching in 2014, Bumble has exploded in popularity and its user base has grown exponentially yearly. Many consider Bumble one of the most successful social networking apps of all time and have credited Wolfe Herd with creating a much-needed shift in the online dating industry. Through her vision and business savvy, she has facilitated connections between people worldwide while empowering women at the same time. The impact that Bumble has had on the dating industry cannot be overstated and will likely leave an indelible mark for many years.
Impact on workplace culture
Whitney Wolfe Herd, founder of the Bumble app, has positively impacted workplace culture. She created Bumble to help all genders feel safer and more comfortable in their dating experiences, but this same idea can also be applied to other areas.
Whitney is determined to create an even playing field in both the professional and personal worlds. By incorporating values such as respect and kindness into her vision for the app, she enables people of all genders and backgrounds to feel heard and appreciated. Furthermore, this inclusive attitude is being reflected in the workplace settings of recent years.
For example, many businesses are responding to accusations of discrimination by taking a zero-tolerance approach that emphasizes fairness across genders and racial backgrounds. At Bumble HQ itself, female employees are given many opportunities for development along with additional support from higher-level executives. Whitney's goal with Bumble has been accomplished – creating a safe and supportive space for women everywhere to be taken seriously and enjoy success in their careers or relationships.
Creating a global community
Global connectivity is at the core of Whitney Wolfe Herd's vision for Bumble. She created the dating app intending to build a global community that would enable women to feel empowered and prioritize their safety. Still, Bumble has always been about more than just a swipe-based service. It's about connecting people from different backgrounds and cultures.
Wolfe Herd strives to repeat her success of creating a safer, more welcoming dating platform on a global scale. With this goal in mind, she led the launch of three new products — BumbleBFF, an app for making friends; BumbleBizz, which helps job seekers build professional relationships; and Chappy, an LGBTQ+ dating app — as well as digital destinations like Vibee, its API (application programming interface) product that provides access to digital marketing opportunities. All products offer users worldwide a sense of belonging no matter who they are or where they come from.
To further expand its mission to create meaningful connections on a global scale, Bumble has released various initiatives such as MoveMakers Global Scholarships and Mentorship Programs in partnership with top institutions including Julliard School of Drama in New York City and Arts Educational Schools London in England. These counterparts serve as catalysts for students worldwide who wish to pursue their passions without financial boundaries or cultural pressure standing in their way.
By connecting people beyond borders through real conversations and meaningful relationships, Wolfe Herd has successfully achieved her vision of building a strong global community where everyone feels safe and empowered regardless of gender identity and sexual orientation.
Conclusion
Whitney Wolfe Herd's career journey is nothing short of remarkable. From leaving the 'hook-up app' Tinder, founding new and successful social networking app Bumble and becoming the youngest woman to lead a public company on Nasdaq, she has broken many barriers and made history.
This article has explored the remarkable story of Whitney's success from her early days to becoming a leading figure in the tech industry.
tags = Bumble, Nasdaq, breaking barriers for women CEOs, 31 year-old, Match Group, whitney wolfe herd ceo usauyeungforbes, female-empowerment brand, Bumble BFF, Goliath of the online dating industry