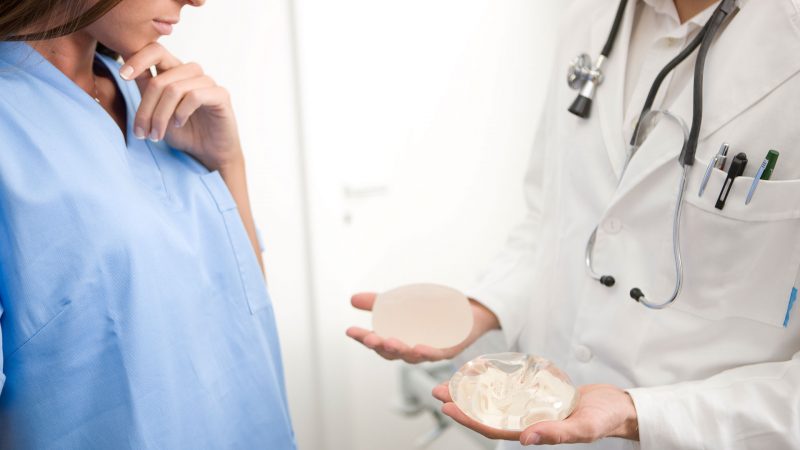 September 7, 2022
From the 60s to 2021, more than one million silicone implants were made in the world, according to scientific estimates. Although the materials with which prostheses are made have not stopped improving, silicone gels can still generate adverse effects in some people. From redness and pain, to more serious illnesses. Among the problems caused by silicone implants and causing more concern today on social networks is the Autoimmune syndrome induced by adjuvantsknown by the acronym in English "ASIA".
ASIA is a group of rheumatological-type disorders associated with the placement of silicone (or other composite) implants in the breasts for cosmetic or restorative purposes (after oncological surgeries). ASIA includes rare diseases such as Sjörnen syndrome, systemic scleroderma, rheumatoid arthritis and sarcoidosis. However, many women complain of 2 or more of the following non-specific but frequently occurring symptoms:
intense fatigue
Joint or muscle pain
cognitive problems
Dry mouth and eyes
fever
Swollen lymph nodes
Muscle weakness
Hair loss
Inflammation due to breast implants
Patients with breast implant disease (BII) or ASIA often experience inflammatory responses around the implant. In a blood test, antibodies characteristic of autoimmunity usually appear, that is, defensive cells that attack the body's own tissues. More than 30% of patients with BII or ASIA have Reynaud's syndrome (cold and numb fingers due to lack of blood supply). On the other hand, up to 40% may have neurological problems that resemble a stroke or multiple sclerosis, according to a recent review of scientific studies.
When the disease is caused by the foreign body and the prostheses are removed, severe symptoms disappear, especially if they are removed before age 10. But, in a few cases, it is necessary to implement different types of treatment, from corticosteroids to immunosuppressants. In many other cases, doctors conclude that the fault of the symptoms reported by the patients is not the prostheses. Even if the implants are removed, then the symptoms – nausea, vomiting, pain – continue.
controversies
"Silicone implants are 60 years old and it is the most controversial medical device in history", reflects Jorge Pedro, plastic surgeon and repairman at the Hospital de Clíniques de Buenos Aires. "This led to them being under review for many years and improved both in texture and in the non-migration of the silicone, should the implant break."
Between 1991 and 2005, the US Food and Drug Administration (FDA) suspended the use of implants and decided to study them in detail. They were not proven to cause cancer or rheumatological diseases. What was discovered were a few cases of lymphomas in the mammary capsule.
Of the approximately 600,000 breast implants in Argentina, only 15 lymphomas have been reported so far, reports Pedro, a member of the Argentine Society of Plastic and Reconstructive Surgery (SACPER).
Regarding the controversy over ASIA syndrome, three Argentine medical societies (SACPER, SAM and SAR) jointly produced a document. The document clarifies doubts and underlines the importance of women consulting specialists in plastic surgery or mastology in the face of worrying symptoms.
For his part, Jorge Pedro advises studying women with a history of rheumatic or autoimmune diseases, lupus or Reynaud who want to have an implant. Only after having the results of autoimmune biomarkers and ruling out the risk, does he indicate the placement of a breast prosthesis.
Rheumatologists are more likely than plastic surgeons to recognize the existence of ASIA syndrome, says rheumatologist Jan Cohen Tervaert, a specialist in autoimmune diseases at the University of Alberta. Plastic surgeons, on the other hand, tend to attribute patients' complaints to psychological causes, the Canadian professor points out.
Nonspecific symptoms
"There is a growing group of patients in Argentina who maintain a fundamentalist attitude against prostheses, who ask that they be removed," points out Pedro. "We have studied hundreds of cases and, if they ask us, we remove their prostheses. But the truth is that we have not found rheumatic diseases and generally the symptoms continue after explantation."
The Argentinian plastic surgeon maintains that there is no reliable form of a disease produced by silicones, directly related to the prosthesis. What does exist is a set of non-specific symptoms that coincide with the placement of the implants and that can result when they are removed.
"But in the vast majority of cases we found no improvement when we removed them", assures Pedro.
Between 5 and 15% of patients have complications after 5 or 10 years of an implant (due to encapsulation, rupture) or need a replacement of the implants (due to weight change or breast loss). Most go back for another prosthesis, but more and more women ask to have them removed without further ado.
"About 60,000 breast prostheses are placed per year in Argentina. In the United States and here, although implants are still one of the 5 main plastic surgeries, there is an increasing number of patients who request explantation", says the UBA surgeon.
"We try to advise patients medically in all cases: if necessary, if a rheumatologist advises it, the prostheses are removed, but patients should know that most of the time it is not necessary and removal surgeries may not look good aesthetically ", concludes Pedro.
THINK HEALTHY
redaccion@pensarsalud.com.ar
Tags: anti-inflammatory | rheumatoid arthritis | autoimmune | BII | mammary capsule | cosmetic surgery | restorative surgery | cosmetics | encapsulation | systemic scleroderma | breast implants | lymphoma | lupus | mastectomy | mastology | oncology | prosthesis | rheumatology | sarcoidosis | silicone | asia syndrome | Reynaud's syndrome Sjörnen syndrome | toxic substances in cosmetics
Related Notes