Deep cleaning a bathroom can be an overwhelming task, but with a little organization and the right products, it can be a lot easier than you think. Here are the steps for deep cleaning your bathroom.
7 steps to thoroughly clean the bathroom
Preparation: Before starting to clean, it is important to prepare the bathroom. Remove all objects that are on the counter, shelves and floor. If you have a shower curtain, remove it and wash it in the washing machine. Also, make sure you have the necessary products and tools on hand, such as a toilet brush, tile brush, sponges, disposable gloves, etc.
Disinfect the toilet: This is one of the most important elements of a bathroom and requires special attention. Use a specific disinfectant cleaner for toilets and scrub the inside and outside of the toilet with a brush. Leave the product on for a few minutes before rinsing with water. Once clean and disinfected, you can add a toilet freshener.
Cleaning the bathtub and shower: To clean the bathtub and shower, it is important to use a specific product that adheres to the dirt and removes it effortlessly. An ammonia cleaner can be a perfect choice for cleaning and disinfecting the shower. Scrub the surface with a sponge or brush and rinse with water. Don't forget to clean the taps and the shower.
Cleaning tiles and floors: Use an old cleaner and scrub the counters until they are completely smooth. If you have stubborn stains, leave the product on for a few minutes before scrubbing again. For the floor, you can use a floor scrubber with a neutral ph.
Cleaning the countertop and sink: Clean the countertop with a disinfectant cleaner and scrub with a special bathroom sponge until it is free of stains and residue. Clean the toilet with the same product and scrub with a sponge until all the dirt is gone. Don't forget to clean the faucets and mirrors.
Ventilation: After you have cleaned all surfaces, it is important to ventilate the bathroom so that it continues completely. Open the windows and the door to let fresh air in.
Tidy Up: Once the bathroom is completely dry, put things back in their places and make sure everything is organized.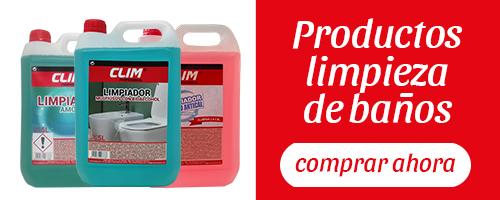 In short, a deep cleaning of your bathroom is essential to maintain a hygienic and pleasant environment. Follow these steps and use the right products to achieve effective and efficient cleaning. Also, don't forget to maintain a frequent cleaning routine to keep your bathroom light and fresh all the time. With a little effort and dedication, you can achieve a bright and shiny bathroom that you will use. Good Luck!