Disney Plus This Wednesday marks the release of the first episode of Ms Marvel, the new original Marvel Studios series featuring Kamala Khan, a 16-year-old Muslim American teenager who grows up in New Jersey, lives with her parents, is a video game player and an edge. fan-fiction writer (fan fiction for fans). The young woman has a huge imagination, she is a fan of superheroes, especially Captain Marvel. Kamala feels invisible both at home and at school, until she gains superpowers like the heroes she has always admired.
"Ms Marvel" makes its presentation with this new series, but then it will be an important part of the movie "The Marvels" ("Captain Marvel 2") which will be released in 2023, as it will form a team with Carol Danvers ( Brie Larson) and Monica Rambeau (Teyonah Parris). In this way, Disney is betting on one of the newest characters in comics, to continue expanding the universe of characters to different communities. In this case, the protagonist is an American Muslim with Pakistani roots, and her culture is a central part of the plot.
Starring Canadian debutant Iman Vellani, Disney Plus presents one of the new faces of the MCU, for a fiction that does not only show the adventures of this teenager who, overnight, goes from admiring to Superheroes to become one, but he also sets fire to the relationship with his parents and brother.
On the one hand, her father Yusuf (Mohan Kapur) is much more open to her daughter's creative aspirations, while her mother, Muneeba (Zenobia Shroff), is more conservative and traditional; while her brother, Aamir (Saagar Shaikh), much more religious than she is, helps her soften the imposed rules and have a little more freedom.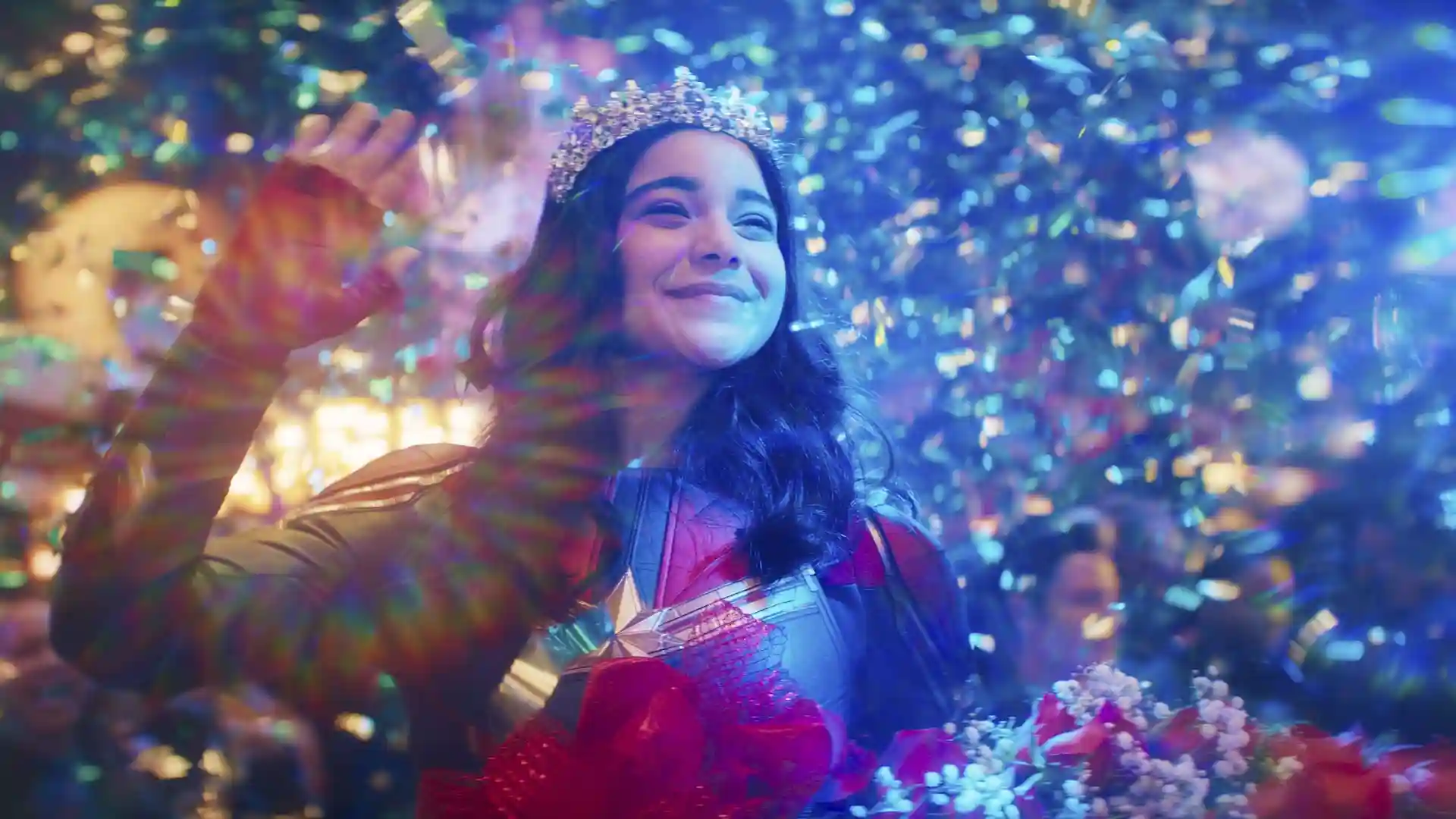 Having grown up on American soil, unlike his parents, Kamala does not fit in with their beliefs and attitudes. They try, and they are much more modern than the stereotypes they have sold since Hollywood, but the young woman thinks only of Captain Marvel, she would like to dress like her and she is determined to get a driver's license to get even more freedom.
Kamala lives, thinks and breathes in the world of comics, dreams awake and has little to do with her environment, alone with Bruno and Nakia, her two friends from school. Bruno is as much a fan of superheroes as she is, she is her adventure partner, the one who goes with her to comic book conventions, the one who helps her design her costume.
While Nakia is Muslim, they share their culture and want to represent their community. The three young people go through high school anonymously, they are not popular, but they are not interested in being one either.
But the plot takes a turn when, as a result of contact with a great-grandmother's bracelet, Kamala acquires superpowers, which are very similar to those of his idol, Captain Marvel, since, from this contact, Kamala can handle and materialize energy. Something different from what his character does in comics, where his supernatural talent is to love different parts of the body.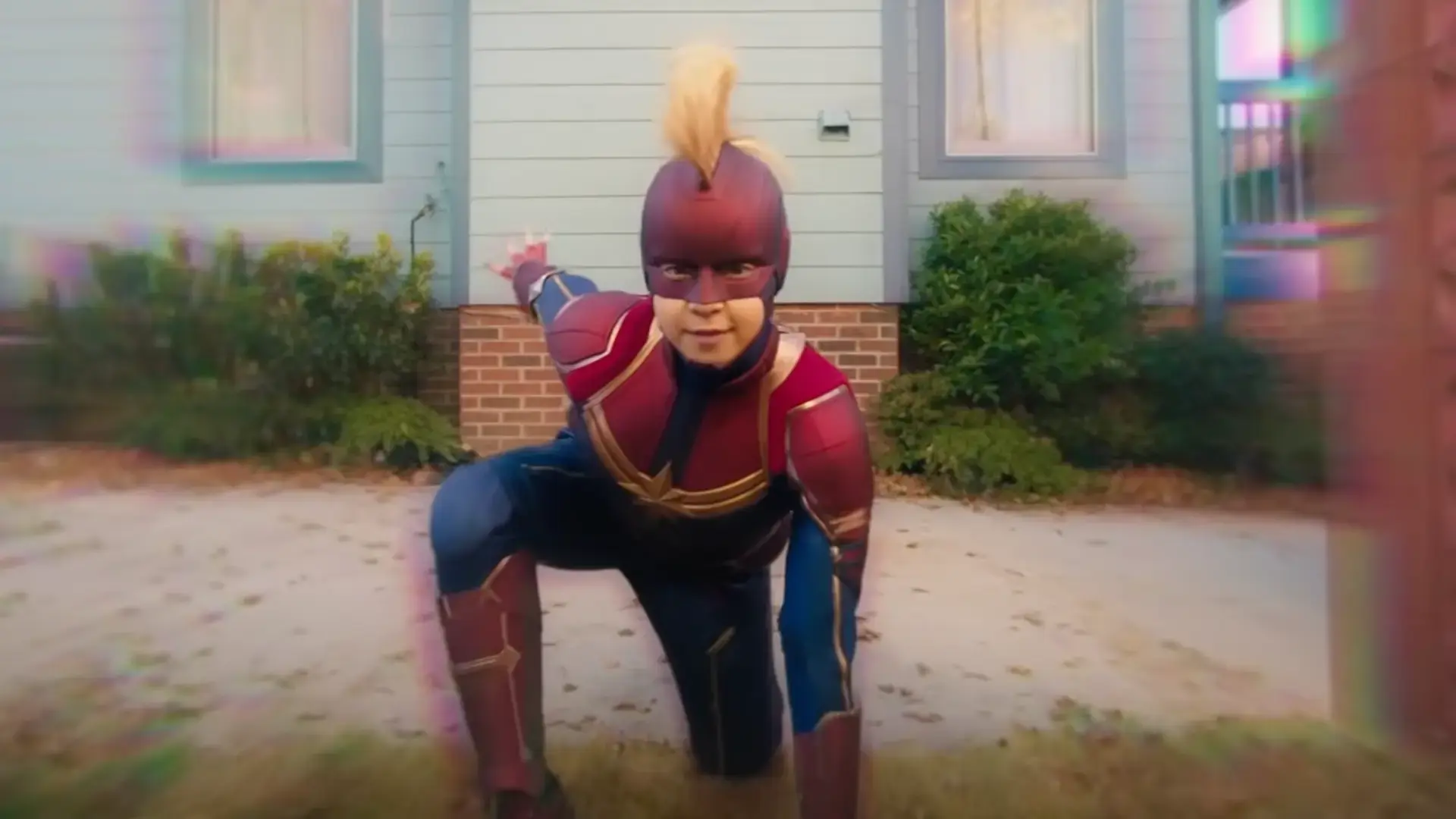 A story of origin
The series "Ms Marvel" is clearly a new story of adolescent structure, except in its first episode. But her story and narrative make her attractive, fun, and agile. Set in the Marvel Cinematic Universe (MCU), it achieves the great feat of breaking some trend on the narrative tone that has been seen lately in new Disney Plus productions, to show a fun start, with some stereotypes and commonplaces , but with a good share of humor and visual creativity.
Is that the "Ms Marvel" series it also surprises from the visual. On the one hand, with explanatory animations to describe the dreamy nature of Kamala. But also in the interesting development of its powers, which, while chromatic, are very colorful, bright and even vibrant, highlighting the Pakistani culture it represents and one in part, the spirit of the series.
However, while it is a story of origin, little can be seen yet of a series about superheroes, when its center is related to the rebellion of adolescence, also presenting itself as a racial comedy, beyond the protagonist discovers her powers in this episode and the post-credit scene anticipates something of what she will sell to insert herself as a heroine.
While "Ms. Marvel" has yet to develop the personality of the protagonist, when she is turned into a superheroine, in part and bridging the gap, from the attitudes of the feeling of being in front of the female version of Peter Parker of Tom Holland. .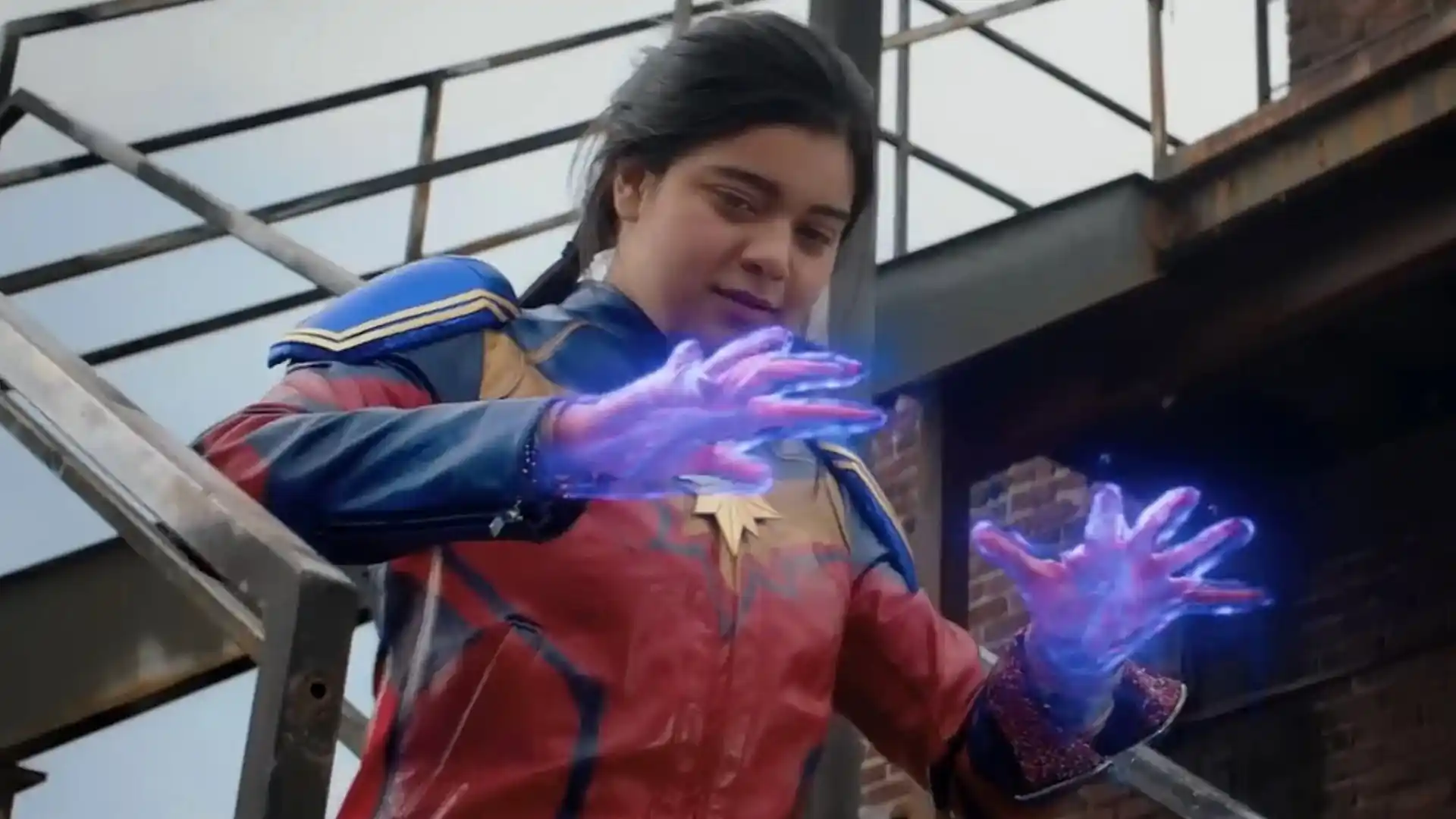 But also, it should be clarified that the fiction itself involves showing its own personality by directly showing a story of teen comedy. Something appeared in the first episodes of "WandaVision" when it was the sitcom tribute that preceded the story connected to the MCU.
But who also supports the series is its protagonist, Iman Vellani, the young Canadian actress who is a newcomer to acting and who manages to play Kamala with charisma and authenticity. Vellani shows such an impeccable and formidable performance, crosses the screen and conveys this enthusiasm that infects the viewer as a young man with a close story.
Is that Vellani, with the conflicting nature he embodies, inherent in adolescence, is perfectly presented in his performance, immediately generating sympathy in the viewer. Therefore, beyond what is known that Ms. Marvel will continue in the movie "The Marvels", where he will join Brie Larson and Teyonah Parris, it is clear that both the actress and her character still have a long way to go, first. in this series and then in Disney Plus.
In conclusion, "Ms. Marvel ", for now, is a fresh, simple, funny, colorful and agile comedy in which the interpretation of its protagonist is oversold. Clearly, the story has a lot to develop in the young teen's transition to superheroine. What follows will be in episode 2 of "Ms. Marvel ", which will be broadcast next Wednesday, June 16 exclusively on Disney Plus.