Cleanliness is a primary consideration for consumers when visiting a restaurant or choosing a hotel to stay at. According to Jolt statistics, 75% of consumers will not return to a restaurant with negative reviews about hygiene. Meanwhile, a study by P&G Professionals reveals that guests will leave a hotel with dirty bathrooms, dirty sheets and unpleasant odors.
Maintaining cleanliness in a restaurant or any hospitality facility is not just about following standard operating procedures (SOPs). Hygiene plays an important role in running a successful restaurant as it builds brand image, attracts customers and gives you a competitive edge.
Typically, restaurants that have a bad reputation for food poisoning and recurring accidents report high employee turnover and reduced guest bookings. As a hotelier, you can assure customers that your restaurant is safe by implementing easy-to-follow hygiene rules and protocols. Here are some tips on how to maintain cleanliness and safety in restaurants and hotels.
Create a cleaning checklist
A restaurant cleaning checklist ensures you don't miss anything that requires cleaning in your restaurant. It also helps employees keep track of their cleaning responsibilities. When creating a hygiene checklist for your restaurant, make one that highlights general cleaning tasks and a detailed one for each area of ​​your facility. A detailed checklist outlines the cleaning requirements for the lobby, bathrooms, kitchen, storage, and dining area so that employees can thoroughly clean each of these areas.
A kitchen cleaning checklist, for example, highlights how often you should clean kitchen equipment and tools, sanitize surfaces, wash kitchen towels and aprons, carpets, and mop floors. As a general rule, have a daily, weekly and monthly cleaning checklist for each area. Doing so helps you create an effective cleaning schedule for your restaurant and ensures employees are up to date with hygiene and safety standards.
Periodic inspection and cleaning plan
Many hoteliers don't like the idea of ​​health inspections, but regular restaurant inspections are beneficial. Inspecting your restaurant helps you adhere to hygiene protocols to prevent foodborne illness from reaching the public. A health inspector will review your restaurant's health and safety policies and recommend improvements. If your food service business already meets hygiene standards, health inspections are an excellent way to continue enforcing them. Therefore, schedule regular inspections of the kitchen, dining area, food storage, and restrooms.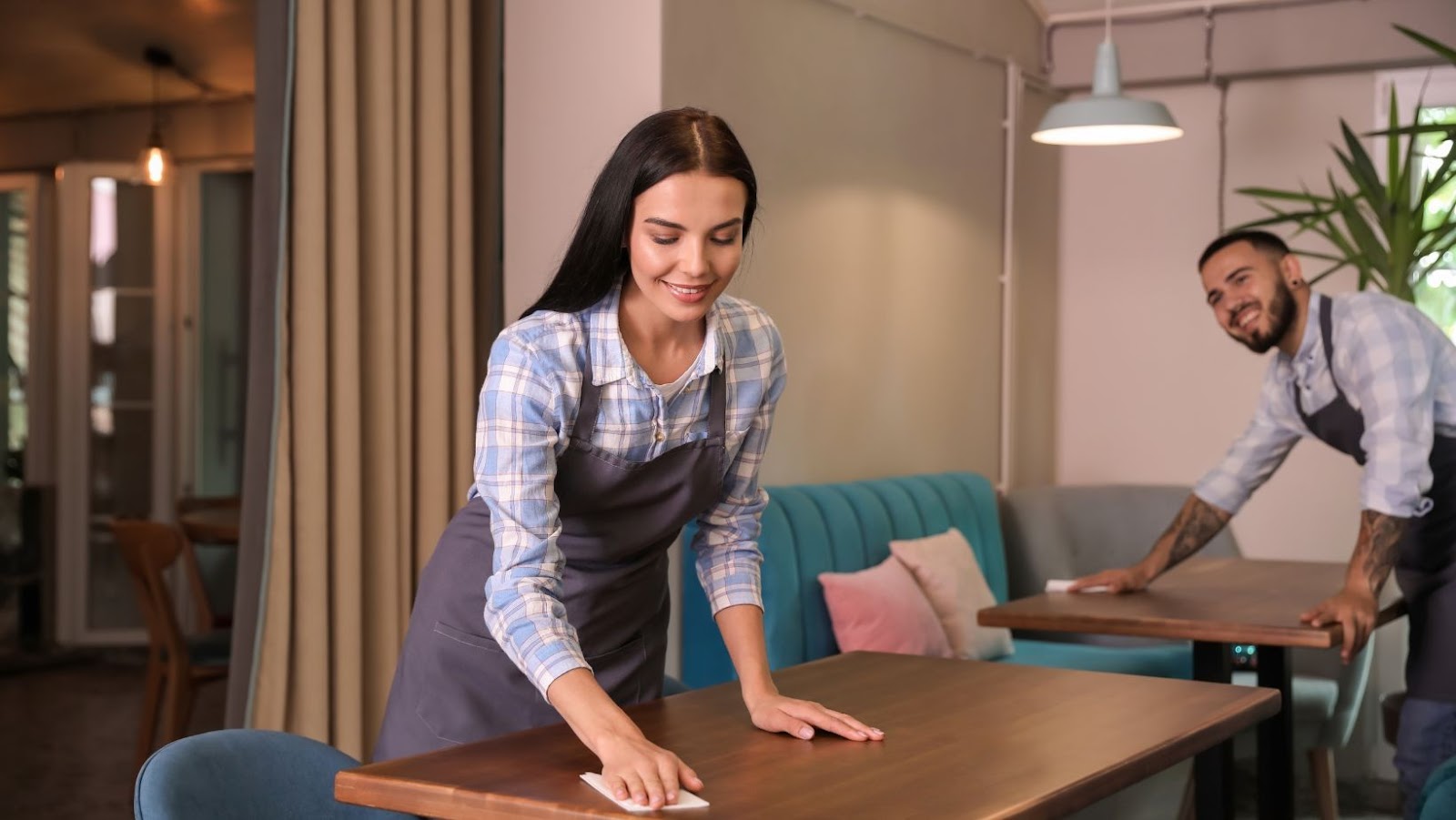 In addition to health inspections, make it a habit to clean your restaurant daily. Cleaning and sterilizing kitchen counters and utensils every day is key to ensuring that you and your kitchen staff are preparing food as hygienically as possible. Depending on the traffic flow in your restaurant, clean and sanitize tables, menus and floors every time customers leave. It is also advised to clean up spills and keep toilets clean, including sinks and toilet bowls.
Schedule of Professional Deep Cleaning
Your main goal as a restaurant or hotel owner is to provide customers with an unforgettable experience. And while regular cleaning techniques ensure your premises look clean, take it a step further to eliminate the risk of bacteria and viruses spreading to your restaurant. For best results, schedule regular deep cleans of the restaurant. Your in-house cleaners can thoroughly clean your hotel or restaurant with advanced equipment such as steam carpet cleaners and pressure washers.
However, you will need to hire third-party commercial cleaners to clean your restaurant from the inside out. Hotel cleaning professionals understand that cleaning is vital to ensuring that customers keep coming back and leaving positive reviews of your business. Because commercial cleaners pay attention to detail when cleaning restaurants and hotels, you can prevent food contamination and the spread of viruses by hiring third-party hotel cleaners.
Quality cleaning also ensures that guests have a good first impression of your hotel. Professional cleaning services understand this fact and follow effective techniques to deep clean hotels from top to bottom. This process involves dusting hard-to-reach surfaces, scrubbing and mopping kitchen floors, deep cleaning bathrooms, washing windows and walls, and degreasing kitchen hoods to improve indoor air quality of your restaurant. Hotel cleaners also deep clean other facilities such as spas and gyms, polish floors and clean exteriors.
Do not forget the rules of personal hygiene
Training your staff on hotel cleanliness goes a long way in improving safety in your food business. Train your workers to follow food safety guidelines, such as washing vegetables and fruits, preventing cross-contamination of food, proper food storage practices, and making sure food is cooked properly. Tell all your staff to wash their hands with soap and water before and after handling food. Provide your team with hygiene equipment such as hair nets, gloves, clothing, aprons and soap. Discourage employees from wearing jewelry, such as bracelets and rings. If your workers have cuts, make sure they receive proper treatment and dressing.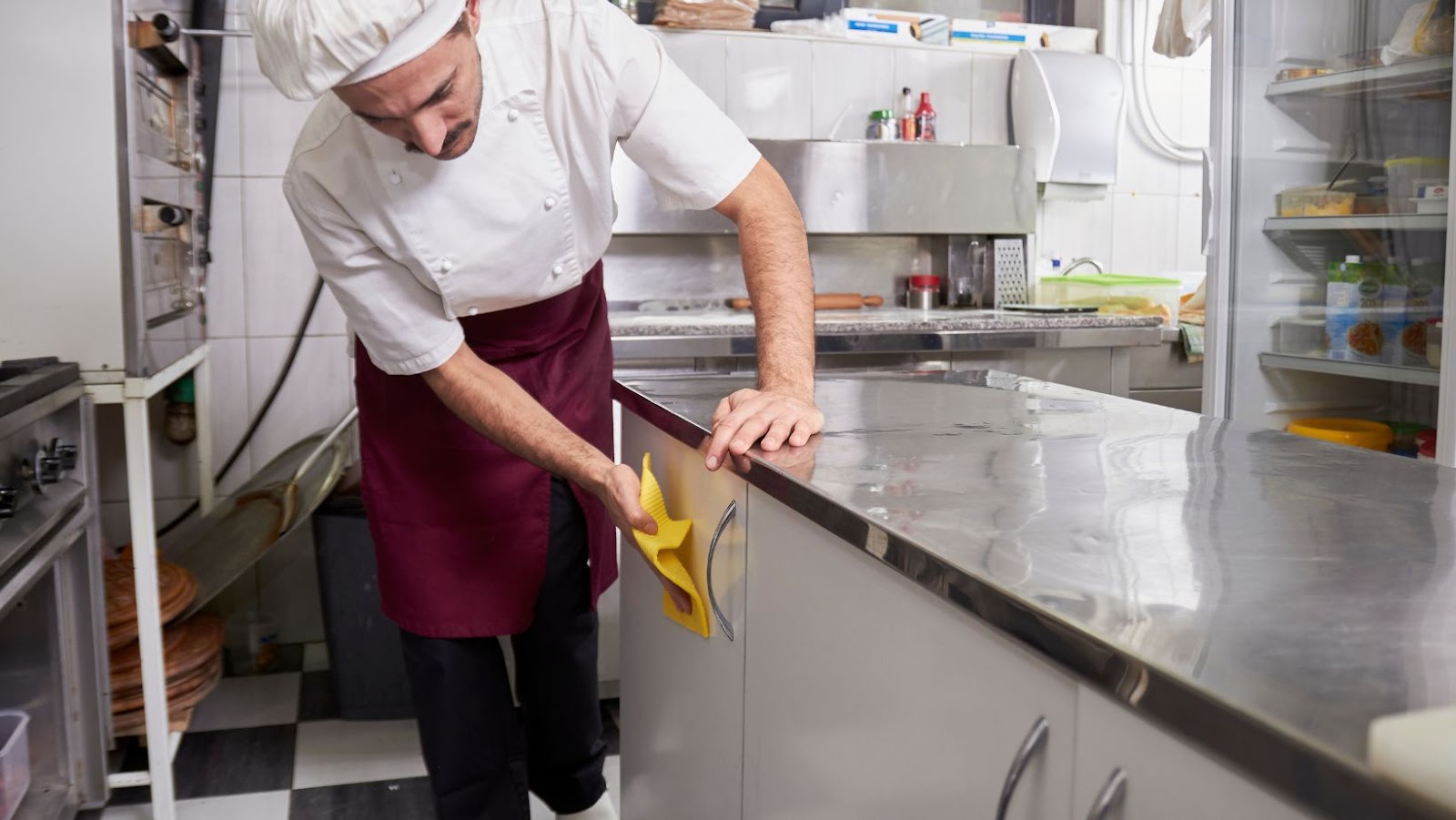 Keeping your hotel or restaurant in good condition is essential if you want to attract and retain customers. Today's hotel guests want to eat and stay in places without fear of food poisoning, dirty rooms or dirty toilets. You can meet the needs of your customers by creating a hygiene checklist, inspecting and cleaning your hotel or restaurant regularly. In addition, it schedules professional deep cleaning services and trains staff on restaurant hygiene and safety.