Australia is a major market for investors who want to see their business expand globally. The country offers many opportunities for companies looking for short and long term investments. As an individual, it is also interesting to settle down for a few months to work on it! However, one of Australia's drawbacks is its secluded location. A trip to the antipodes is expensive and long. Therefore, it is essential that you apply for the correct Australian visa before your trip.
Working holiday visa
Australia is known as one of the most popular countries for young adults to spend their sabbatical year. The government has made available a special visa for this purpose, the working holiday visa. With this type of visa, you can do manual work in Australia. It is valid for twelve months and can be worked for the same company for a maximum of six months. However, the visa includes an age limit. The maximum age to benefit from a working holiday visa is 30 years. Also, this type of visa is quite expensive: it takes about £ 250 for a single visa.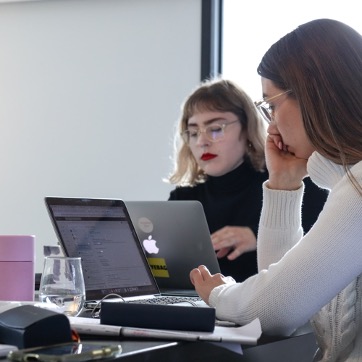 ETA Australia
Another type of visa, and one of the most popular among travelers to Australia, is the ETA. The Australian ETA is a type of electronic visa, which means that it can be applied for online. Like a business holiday visa, this visa is valid for one year and you can leave and enter Australia an unlimited number of times. However, with an ETA visa, manual work is not possible. This requires a special work permit.
Australian eVisitor Visa (subclass 651)
Finally, there is the eVisitor visa. This visa is very similar to ETA, with one important difference: it is much cheaper. The downside is that ETA is available for more nationalities than the eVisitor visa. Therefore, eVisitor is designed for countries considered safe and secure by the Australian government, to give its citizens an added advantage when they visit the country. France is one of those countries, which is not surprising given the close ties between the two nations.
Business travel ? Apply for an eVisitor visa
A business trip rarely involves actual physical work. They are usually short stays to make presentations, negotiate, or attend conferences. With an eVisitor visa, all of this is allowed. And this is where many mistakes are made, which leads to unnecessary expense. Work permits can be very expensive, as can ETA. The eVisitor Australia visa is by far the cheapest of all Australian visas and only costs € 14.95 per visa. In other words, a business trip to Australia does not have to be an expensive endeavor, at least in terms of visa.
The procedure for applying for an eVisitor visa is also very simple, especially compared to other types of visa. To get an eVisitor, just fill out the online application form. This form is quite short and can be completed in just five or ten minutes. Approval usually takes about five days.
In addition, an Australian eVisitor visa is, of course, a tourist visa. Don't just do business on your own. If you have friends or family living in Australia, you can visit them freely. The only condition attached to the visa is that you do not work in Australia and do not exceed the three-month period of validity.