Recently, Bumble, a dating and social connection app, debuted on the Nasdaq stock exchange. The company's Initial Public Offering (IPO) has made its founder and CEO, Whitney Wolfe Herd, the youngest female billionaire in the world.
With this landmark event, Bumble has become a global symbol of empowerment for women worldwide. This article will aim to explore Bumble's success and its impact on empowering women.
Overview of Bumble
Bumble is an online social platform that connects people to build meaningful relationships. It was founded in 2014 by entrepreneur Whitney Wolfe Herd and has been taking the world by storm since then. Bumble is designed to empower women worldwide by giving them control of their dating experience and allowing them to make the first move. Women on Bumble can initiate conversations with matches and connect with various options for making friendship and fostering connections.
Bumble is conquering society, shattering dating norms, and creating exciting opportunities for different types of relationships — from friends to romantic prospects. With its unique features focusing on women's safety, it's no surprise that Bumble has become a staple in today's modern society. In addition, it offers user-friendly features for its users such as photo verification to ensure users are who they say they are, unblur picture options so you can get a better look before you decide to chat or connect more closely with someone, and friend-finding tools so you can easily make new friends or find companionship in your city.
With exciting events hosted around the globe such as movie screenings and networking mixers, users can come together in real life too!
Whitney Wolfe Herd's journey
Whitney Wolfe Herd is an inspiring entrepreneur who has made her mark on the industry by developing the dating app Bumble, designed to empower women in relationships. After earning a degree in International Studies from Southern Methodist University and years of experience at several tech startups, she created Bumble in 2014. She quickly grew it into one of the most popular apps for dating today.
Wolfe Herd's ambition also extended to creating a business platform that encouraged women to be self-empowered— BumbleBizz— a tool for entrepreneurs to network with other professionals. This feature was believed to be inspired by her journey and the realization that there should be accessible tools for women to pursue any venture without fear or hesitation.
Wolf Herd knows the value of collaboration among female entrepreneurs and has made it one of her goals to create these opportunities for many aspiring business women worldwide.
Innovations such as BumbleBizz demonstrate Wolfe Herd's commitment to empowering women in every industry and it doesn't stop there. The company also works with various nonprofit organizations globally to promote equality, sisterhood, and helping females reach their full potential while making career advancements. Wolfe Herd's mission undoubtedly reverberates throughout the business world and will continue motivating countless generations of female entrepreneurs ahead.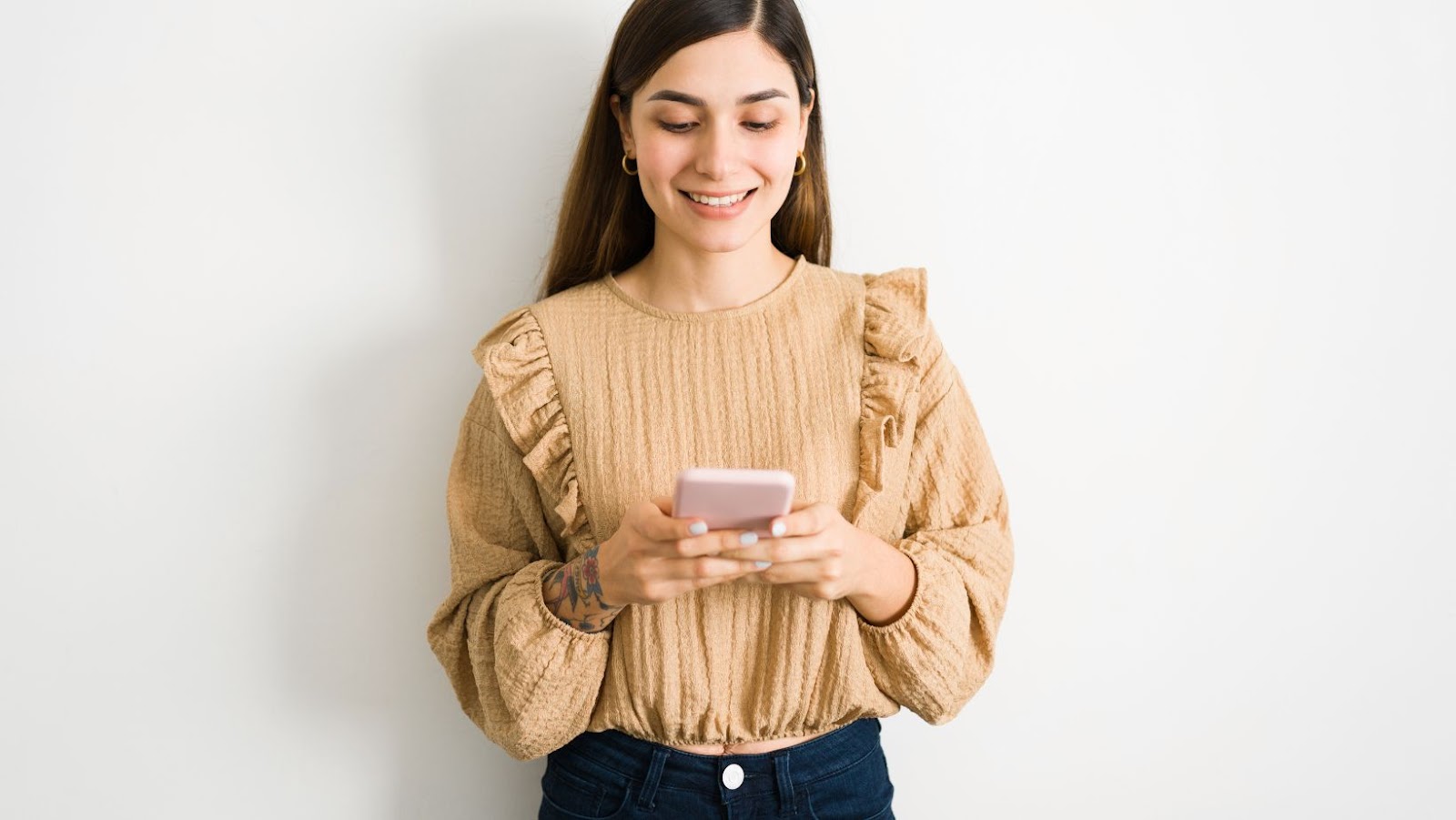 Bumble's Impact on Women
With Bumble's IPO, its founder and CEO, Whitney Wolfe Herd became the youngest female billionaire. This is a remarkable feat, and a testament to Bumble's success in empowering women.
Bumble has claimed to foster connections and create opportunities for women, but how successful have they achieved that?
This article explores the impact Bumble has had on empowering women worldwide.
Empowering women to make the first move
Bumble, an online dating app founded by Whitney Wolfe Herd, has come to represent more than just a platform to meet potential partners. Bumble's "Women Make the First Move" message is about empowering women and encouraging them to take the initiative. By allowing only women the opportunity to initiate conversation on its app, Bumble has challenged norms of dating culture and helped redefine what it means for women to take charge in relationships.
Giving all users the autonomy to express themselves authentically, Bumble also openly provides opportunities for users to build connections, create networks with others in their respective cities or countries, and pursue new business or career ambitions through such connections.
Furthermore, with its rebranding campaign "Be the CEO Your Parents Always Wanted You To Marry", Bumble aims to inspire more and more female entrepreneurs looking for collaboration on their perspectives, options and goals in life.
Non-binary users given non-binary feature which allows them to select any gender they identify with has been another example that emphasizes breaking norms of traditional gender roles in relationships. A user can communicate her/his needs better when provided with a safe platform through which she/he can be seen, heard and appreciated without any hesitation or fear of judgement from others or lack of adequacy due lack of visibility in society because of social stereotypes.
With continuous introduction of new features and story campaigns that not only support but also encourage body positivity & self love among women along with providing an avenue for discussion around other issues like LGBTQ rights, immigration laws , education , etc., Bumble is making world a more inclusive place while helping steer modern conversations towards equitable paths!
Creating a safe space for women in the online dating world
Bumble is a social and dating app designed to create meaningful connections with potential partners and make it easier and safer for women to meet new people online. The app focuses on providing a safe space — free from offensive or disrespectful behavior — for its users to feel empowered in the dating game. In addition, several features are designed to protect users' security, including photo verification, 24-hour moderation, public profile information and more.
Additionally, Bumble has partnered with Project Lightning, which focuses on creating healthy digital spaces for their youth userbase. This includes resources such as online safety tips, bystander intervention accounts and more. Bumble also offers its VIP program which provides exclusive access to events like workshops and gathering which focus on social points such as body positivity or self-esteem.
Bumble strives to ensure all its users feel safe when using the app or interacting with others online. In addition, the company works toward creating a community where respect is key and all are encouraged to use their voice when necessary – something that can often be difficult in today's digital world. Ultimately, Bumble's goal is to empower women worldwide by offering them a safe space within the app while giving them the tools they need to stay safe while having fun meeting new people.
Promoting women in the workplace
To create a more inclusive, equitable world for women, Bumble is promoting workplace parity and opportunities for advancement. Through new initiatives and several partnerships with organizations such as Girls Who Code, PowerToFly and 50/50 by 2020, they seek to make tangible differences in women's lives everywhere.
In addition to educating young girls on coding languages and supporting start-ups founded by female entrepreneurs, Bumble is also focused on changing how people perceive women in corporate positions. With their "spread the love" campaign, they are working to normalize diverse roles filled by women in traditionally male-dominated fields.
Bumble is encouraging businesses in old paradigms to contemplate fresh approaches that value diversity and include more female leaders at all levels. They have also embraced flexible work schedules allowing an individual's needs to take precedence over other goals – this ensures employees don't find themselves weighed down by daunting job responsibilities that would hinder their productivity and health.
By advocating for greater representation of women in communities worldwide, Bumble hopes to serve as an example for all employers who want to collaborate on meaningful causes that can bring about positive change. Their unwavering belief in equality means they are probably well on their way towards creating true breakthroughs during a period when numerous stereotypes still hamper progress on topics such as gender equality or inclusion.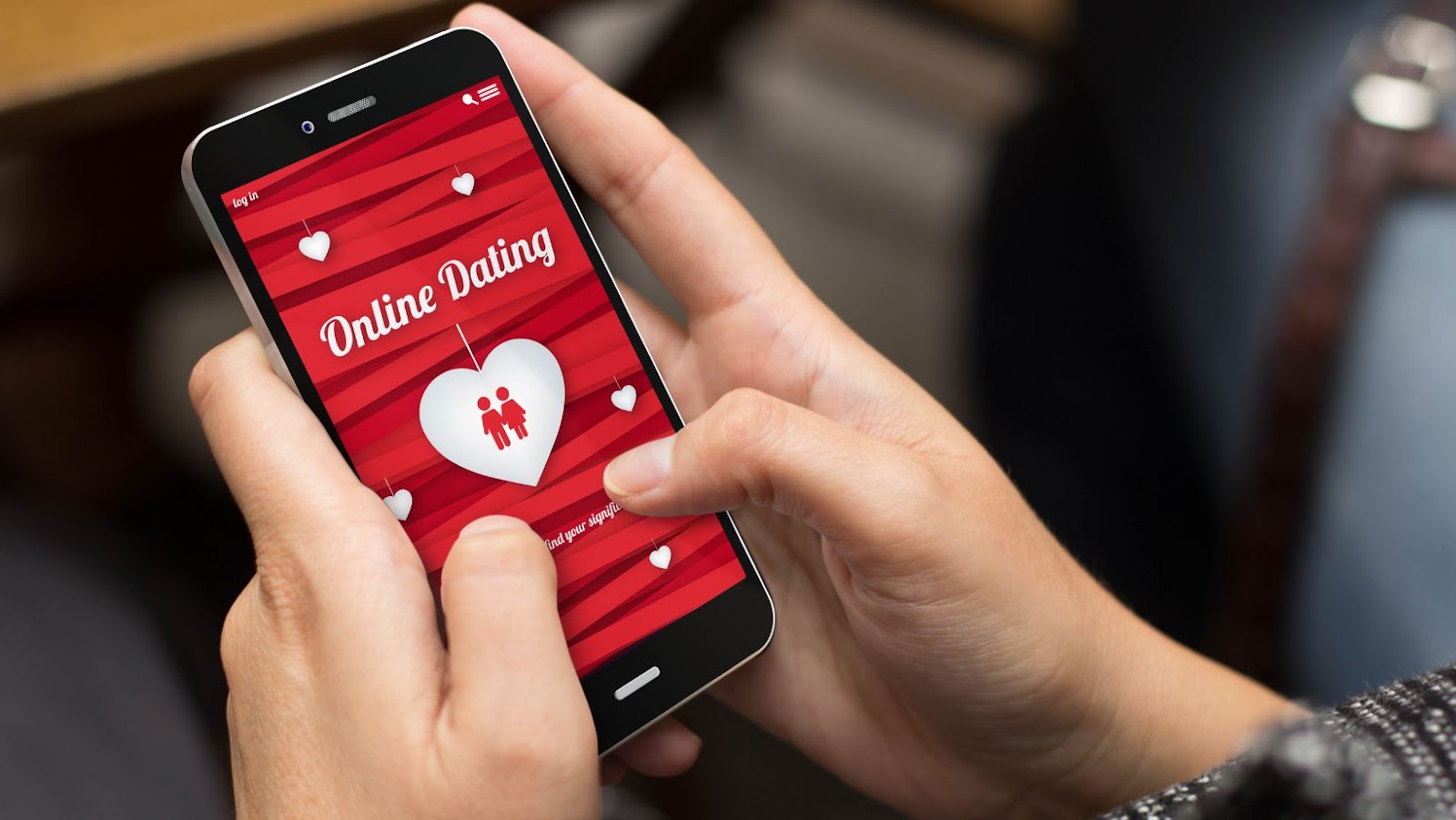 Bumble IPO makes CEO Whitney Wolfe Herd youngest woman billionaire
Bumble has been empowering women worldwide and its IPO has officially made its CEO, Whitney Wolfe Herd, the youngest self-made female billionaire. The success of Bumble has been unprecedented and revolutionized the dating industry.
With Bumble, users have a safer platform to meet people and form connections. Let's look at how Bumble has been successful.
Bumble's IPO and Whitney Wolfe Herd's success
When Bumble went public in February 2021, it instantly made headlines and marked a huge success story for founder Whitney Wolfe Herd. Of all the IPOs of 2021, Bumble has ranked as the third-largest, earning more than $2.2 billion.
In 2012, Herd had founded Bumble with her now ex-boyfriend at the time, Andrew Andreev. With her inspirational approach and leadership skills developed during her four years at Tinder – where she was vice president of marketing– Bumble became a leader among online dating platforms when it launched in 2014.
The platform aimed to empower women by making them the first to make contact after a match. This idea results in millions of potential connections between users across 175 countries globally every day. Bumble further diversified its business model during 2020 and began offering other services such as virtual events like volunteering or workouts outside its core dating app capabilities. This pivot allowed for more user engagement and was behind its success story.
Overall, Whitney Wolfe Herd has become an international symbol for female empowerment through her bold approaches to leading internet dating culture both on and off the digital space. At the same time, she hovers around a multibillionaire net worth according to Forbes Magazine's list of Richest Self-Made Women released in 2020.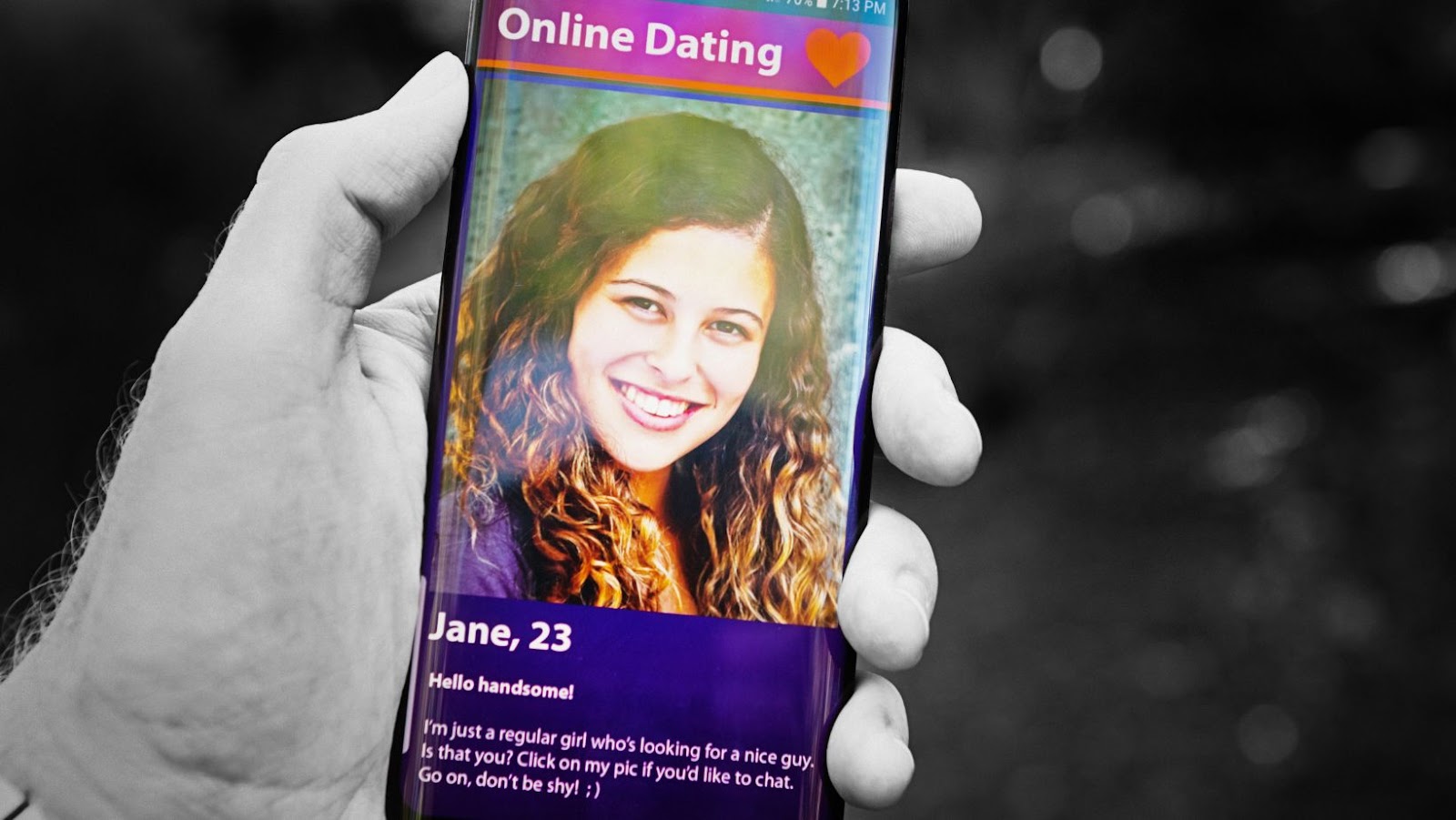 Bumble's rapid growth and financial success
Since its launch, Bumble has achieved rapid growth and financial success. It has over 100 million users in 150 countries and ranks No. 1 among lifestyle apps on the Apple App Store in 22 countries, including the United States. It also recently surpassed 4 million subscribers, who pay for a Bumble Boost subscription that unlocks premium features such as "rematching" with expired matches and extending the 24-hour window to start conversations with a match.
Bumble's success is attributed to its unique positioning-as an empowering dating platform that puts women in control of conversations. The app's signature feature is its 24-hour window: only women can initiate conversation with matches, forcing men to abandon old school behaviors of putting their best foot forward and instead taking a more thoughtful approach to dating. This feature has resonated with users, who have responded positively to the level of respect it serves for women on the platform; 55% of total users report feeling more confident about making the first move when using the app.
In addition to this key feature, Bumble also offers other helpful tools for creating meaningful connections such as Snooze Mode, which temporarily hides your profile when you're overwhelmed or not ready to date; SuperSwipe™, which allows people to show extra interest before they even post a message; and VIBee™ status highlighting verified members who are attractive not just physically but also emotionally by displaying their integrity as an individual on their profile page due to strong personal relationships or verified online accomplishments. All these innovative features enable singles everywhere an easier way to find meaningful connections online or offline.
With all these beneficial components combined it's easy to see why Bumble has become one of today's most successful dating platforms!
Conclusion
Whitney Wolfe Herd has proven that women can reach any level of success, and her rise to becoming the youngest self-made woman billionaire is nothing short of inspiring.
Her success reflects the empowering values of her dating app, Bumble, which is renowned for its ability to put the power in the hands of its female users. It's clear that Bumble, with its IPO, has created a lasting legacy for female empowerment, and it is inspiring to see Herd reach such heights.
tags = Bumble IPO, CEO Whitney Wolfe Herd, youngest woman billionaire, dating app, women make the first move, ipo whitney wolfe herd usauyeungforbes, Tinder, Blackstone