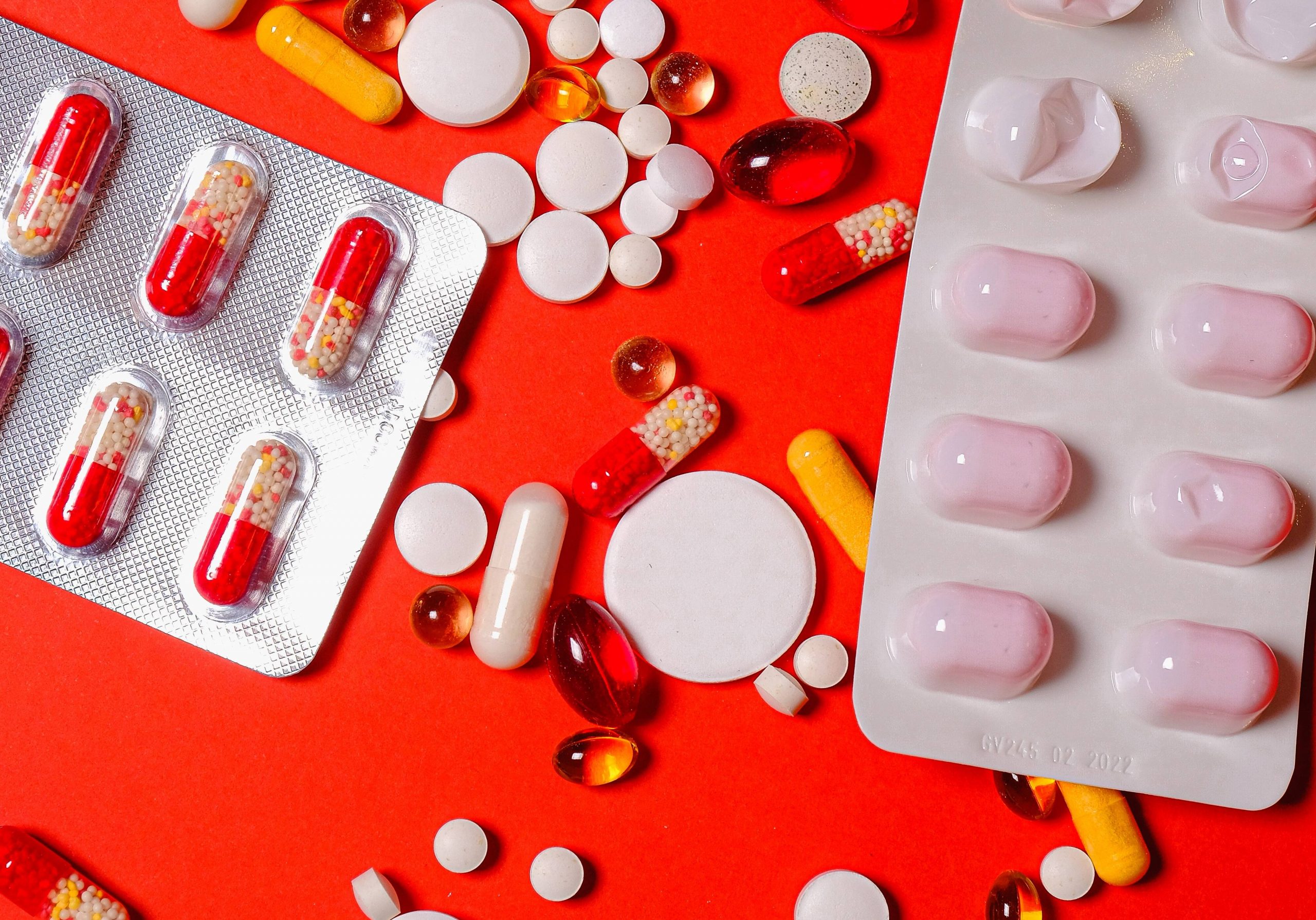 November 23, 2021
The World Health Organization (WHO) says that antimicrobial resistance (AMR), better known as antibiotic resistance, will be the next pandemic.
Antimicrobials are drugs to treat infections caused by bacteria, fungi and parasites. These microorganisms undergo mutations, some of which allow them to resist the effect of drugs. This mechanism of genetic adaptation is accelerated if there is greater exposure to these drugs.
According to a report by this organization, around 700,000 people die a year from this cause. And it is estimated that by 2050 there will be 10 million. In addition, it will have a serious economic impact: by 2030 it could push 24 million people into extreme poverty.
The new pandemic?
The issue is complex to resolve, but experts agree that the solution has three pillars:
awareness
new regulations and controls
discovery of new treatments
"AMR is already a silent pandemic that affects human, animal and planet health. If we don't start treating the problem, we will live in a post-antibiotic era. We will not have treatment options for infections that are now common and easy to solve", says Claudia Sola, independent researcher at Conicet and director of the Specialization in Clinical Biochemistry in the bacteriology area of ​​the National University of Córdoba.
It will have impacts on transplants, chemotherapy and all patients who need immunosuppression, which predisposes them to infections.
Sola, an expert in RAM, adds: "It is a difficult problem to control because it is inevitable over time. Pathogens are acquiring new mutations that give them resistance. It is a natural process that cannot be stopped."
awareness
The WHO recommends that AMR be approached under the concept of "one health". That is to say, all the sectors involved in human, veterinary health, food production and environmental care must be involved to combat antibiotic resistance.
The Ministry of Health of the Nation started a campaign to face this problem. Carla Vizzotti, Minister of Health of the Nation, focused on one of the pillars: awareness. "It is necessary to get society empowered because it is part of the solution. We need to look for solutions in dispensaries, in hospitals and with different ways of communicating," he said.
The National Commission for the Control of Antimicrobial Resistance (Conacra) has a "one health" approach that involves state actors, academics and professionals from various fields.
"It is a historic moment that we must take advantage of to stage the RAM. There is more social sensitivity about health problems due to the pandemic", said Laura Barcelona, ​​member of Conacra.
New regulations
Experts propose new regulations to control RAM. A bill is being debated in Congress that seeks to promote a more rational use of antimicrobials. Among the measures he proposes are:
A greater intervention of the infection committee in hospitals
Obligation that medical prescriptions include the diagnosis for which the antimicrobial is indicated. The pandemic is the best example that many times patients are prescribed an antibiotic despite having a viral infection for which these drugs have no effect.
Sale of antimicrobials under archived prescriptionas with psychotropic drugs.
The drug container must have a label with the legend that the drug generates RAM.
Other measures they have that could also be applied are:
Deferred prescription Many times an antibiotic is prescribed without the doctor being sure that it is a bacterial infection. A review published in British Medical Journaldetermined that delayed prescription (delivering the prescription but allowing it to be purchased a few days later) did not alter the prognosis of patients with respiratory infections.
"The late prescription of antibiotics is a safe and effective strategy for most patients. Also, for those at higher risk. It could reduce rates of new consultations and is unlikely to be associated with increased symptoms or disease duration, except in young children," the work concluded.
Final provision Almost always the patient buys more amount of antibiotic than he needs. This rest ends up in the sewers and from there in the rivers. The bacteria that live in watercourses also generate resistance to these drugs. These pathogens can then affect humans and animals.
The proposal is that the leftover antimicrobial be returned to the pharmacy for final disposal without impact on the environment.
Antibiotic to kill resistant bacteria
Last year scientists at the Massachusetts Institute of Technology (MIT) discovered the first new type of antibiotic, halicin, in more than 30 years. It can kill several resistant bacteria. The task was not easy so they had to resort to an artificial intelligence that analyzed more than 100 million chemical compounds.
Science is playing a race against the clock against resistant microorganisms. The development of new drugs progresses more slowly than pathogens. "In the last ten years there are at least 45 molecules under study. But not all of them will get there and it can take around 10 years, while in 2 or 3 years resistance to this treatment already emerges", explains Sola.
bacteriophages An alternative to antibiotics are bacteriophages, bacteria that have the ability to eat other bacteria. "There are several potential treatments with this strategy, but they have not yet been approved", says Sola.
Bacterial contamination and the agro industry
Other scientists are producing lysins in the lab, the enzymes that bacteriophages use to break down other bacteria. The FDA approved some preparations with these formulations to treat bacterial contamination in the agricultural industry. And there are some phase 1 human projects.
Antimicrobial peptides (PAMs). They are short chains of amino acids that other living things produce to fight infections and that can be synthesized in the laboratory. They could be used in combination with antibiotics. There are already some PAMs that are applied to food preservation and in veterinary uses.
Monoclonal antibodies (MAB). They are molecules developed in the laboratory with the ability to neutralize proteins associated with the bacteria's ability to infect. There are currently two MABs (raxibacumab and obiltoxaximab) to treat and prevent infection with the bacteria responsible for anthrax. And many more are being investigated against bacteria with AMR.
MABs were already tested with some success during the Covid-19 pandemic. Their biggest problems are high costs and the possibility that pathogens can develop resistance.
nanotechnology "The goal of nanotechnology is to take advantage of small particles of polymers and metals (copper, zinc, titanium, silver, etc.) that can have antimicrobial activity," explains Sola. Some nano coatings are already used in medical supplies such as catheters.
Other contributions
For the researcher, the contribution of science goes beyond the discovery of new therapies. Sola believes pathogen monitoring with RAM is key.
She specifically studies methicillin-resistant Staphylococcus aureus. "We carry out molecular surveillance to learn about the lineages and clones circulating in the country and their resistance mechanisms. With this knowledge, specific measures can be implemented, diagnostics can be designed and therapeutic targets can be chosen for new antibiotics", he explains.
EDITORIAL THINK HEALTHY
redaccion@pensarsalud.com.ar Write to us!
Tags: painkillers | antibiotics | self-medication | bacteria | bacteria resistant to antibiotics | biopharmaceuticals | pharmacy | health of the future | virus
Related Notes