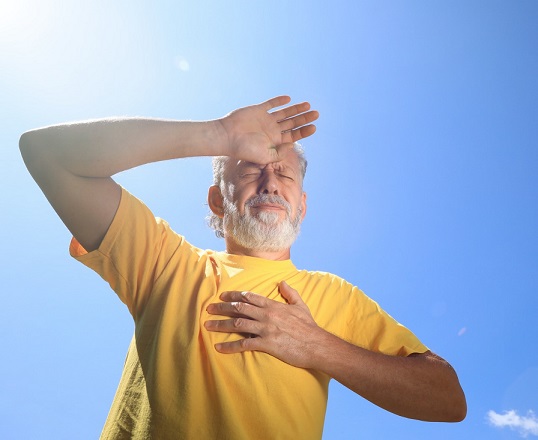 December 13, 2022
Nerves and World Cup stress added to the heat wave going through Argentina are risk factors for people with heart failure. Cardiologists warn to take precautions when watching matches.
An American journalist, Grant Wahl, died suddenly while reporting on the match between Argentina and the Netherlands.
Respecting the medication indicated by the doctor, avoiding excessive fats and alcohol, getting enough sleep and avoiding situations of maximum tension are the basic measures to prevent the impact of acute stress on the heart and arteries. But it does not manage to regulate emotions to prevent heart attacks; it is also necessary to adapt to the ambient temperature.
Heat waves – or extremely low temperatures – can cause excess deaths from heart disease, according to a scientific study that has just been published in the journal Circulation. They analyzed 32 million deaths over 40 years in 27 countries. Researchers from the University of Maryland, in the United States, and the University of Kuwait concluded that extreme temperatures are associated with an excess of cardiovascular deaths.
For every 1000 cardiovascular deaths, there are:
2.2 extra deaths when temperatures exceed 30 degrees Celsius.
9.1 extra deaths when temperatures drop to 6 degrees below zero.
Extreme temperatures and mortality
Contrary to popular belief, these extra deaths are generally not heart attacks. They are a product of heart failure. It is a progressive condition in which the heart fails to pump blood properly. This generates disturbances in breathing, fatigue, fluid retention and difficulty in carrying oxygenated blood to the different organs of the body.
The link between extreme temperatures and heart failure is not yet fully understood. But it is suggested that the chronic condition of this disease and the instability of sufferers may make them more sensitive to extreme heat and cold. After all, they are care patients: only 20% of patients with heart failure survive 10 years after diagnosis, and 1 in 4 patients who have been hospitalized must be readmitted within a month of being discharged.
"One in every 100 cardiovascular deaths can be attributed to days with extreme temperatures," emphasized Haitham Khraishah, one of the authors of the study. In addition to heart failure, deaths are associated with arrhythmias, coronary heart disease and ACV (cerebrovascular accident).
Challenge of climate change
Since the 1960s, there has been a worldwide decline in cardiovascular deaths due to the control of risk factors such as tobacco, cholesterol, hypertension and high blood glucose levels that lead to type 2 diabetes "The current challenge is the environment and what climate change can offer us," warned Barrak Alahmad, a researcher at the Harvard School of Public Health and professor at Kuwait University.
A previous study by Alahmad and his colleagues revealed that temperatures greater than 42°C doubled and even tripled cardiovascular deaths in the population of this country.
"Under the influence of global warming as well as the increase and aging of the population, an impact of heat on health is expected in the coming decades," European cardiologists recently predicted. The increase of only 1 degree in the average temperature results in a 4% increase in cardiovascular mortality in adults older than 65 years. Health systems must plan actions in view of this climate risk and growing urbanization, claimed epidemiologist Siqui Zhang and his colleagues at the German Research Center for Environmental Health.
Warning signs and prevention
The American Heart Association (AHA) offers 5 types of heat waves:
– Stay well hydrated. Drink water even if you are not thirsty.
– Avoid being outdoors between noon and 3 in the evening.
– Wear light-colored clothing and light fabrics such as cotton.
– Wear a hat and sunscreen (minimum factor 15) outdoors. Reapply sunscreen every 2 hours.
– Seek shade or take a break in a cool place periodically.
The symptoms that the heat is affecting the body are: headache, nausea, dizziness, cold skin, rapid pulse and muscle cramps.
During the heat wave that almost all of Argentina is facing, the Ministry of Health of the Nation recommended taking special care with the elderly, babies, children, pregnant and lactating people, people with any chronic disease or overweight.
The Argentine health authorities advise avoiding drinks with caffeine or too much sugar, very cold or very hot. It is also recommended to incorporate fruits and vegetables into the diet and avoid large meals, as well as avoid intense physical activity.