Are you looking forward to the spring and summer months?
Why not make the most of the season by throwing your friends and family the ultimate backyard barbecue party? There is nothing more welcoming and relaxing than the smell of grilled meat and delicious side dishes.
Planning a barbecue party doesn't have to stress you out; with the right tips, it can be a wonderful experience for you and your guests. Be sure to select your favorite foods and keep the following tips in mind to ensure a fun party.
1. Prepare for a stress-free setup
Throwing a barbecue party can be fun and stress-free with a little planning. Start by making a list of all the things you will need; decorations, barbecue food, drinks, dishes, cutlery, etc.
Make sure you have enough to go around, or you can use a potluck style system. It can be helpful to enlist the help of a few close friends to help manage the event.
2. Find the perfect barbecue recipes
Throwing a successful barbecue party starts with finding the perfect recipes. Have an accurate estimate of how many guests will be attending and what type of food they prefer. On BBQ day, make sure eating areas, grilling equipment such as Big Green Egg Pellets and food preparation are clean, well organized and provide enough space for everyone.
3. Set the mood with decorations
Set the mood at your next barbecue party with decorations! Indoors or outdoors, festive decorations make your party over the top. Start by transforming your space into a fun barbecue shelter. Think Hawaiian umbrellas, lanterns, and a banner that says "Let's BBQ."
Infuse your space with flavor, color and sunshine. Decorate your outdoor space with a chalkboard painted picnic table that welcomes the guest. Bring a touch of the outdoors indoors with indoor plants and herb gardens on windowsills.
4. Create an exciting playlist for your party
If you're looking to throw the ultimate barbecue party this summer, one of the best ways to set a buzzing and lively atmosphere is with an exciting playlist. To keep the energy up throughout the night, create several playlists with a wide variety of genres and create a few rounds so guests have something new to anticipate as the night progresses. To further set the tone for the barbecue party, make sure you also have a mix of songs that your guests can enjoy singing along to.
5. Keep your guests entertained with games and activities
To ensure your guests are entertained, have plenty of outdoor games to choose from, such as cornhole, horseshoes, and frisbee. If you have children present, organize a water balloon fight to get everyone excited. To keep your guests engaged, set up a beer tasting station or a s'mores station for the kids.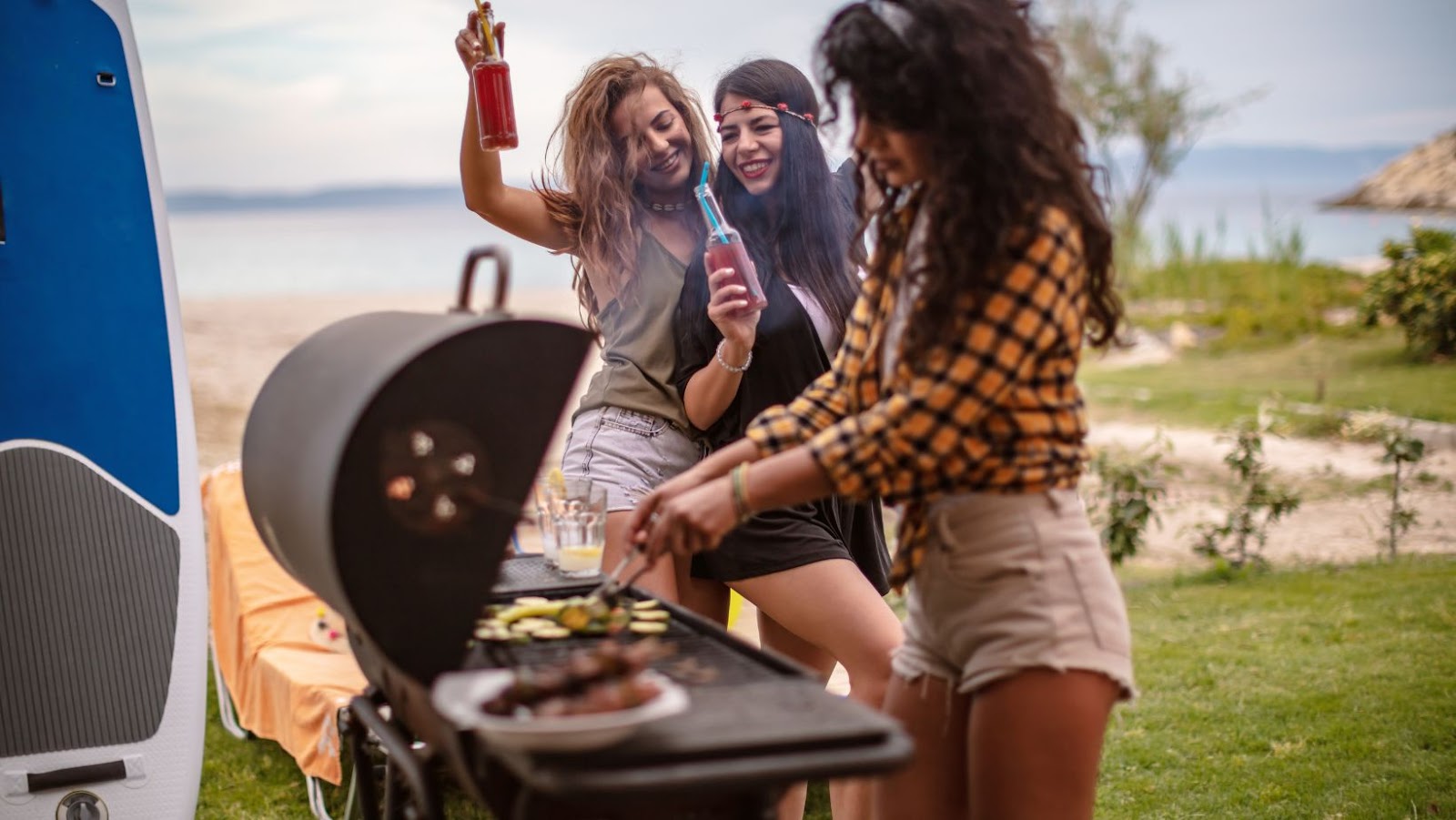 Start planning a barbecue party
You can confidently go ahead with the party planning tips in this article and step out of the shadow of BBQ Party boredom to wow your guests! Host the ultimate backyard barbecue.
You won't regret it! So why not start planning now, buy supplies and then get ready for the biggest event of the summer? Let's grill!
Did you find this article helpful? Check out the rest of our blogs!